I considered just taking a smart phone with me to serve as reader, computer, ipod, and camera, but I decided to part it out instead for specialized devices. Unfortunately this means increased weight and more "stuff" which I would like to limit, but I have decided that the benefits outweigh the extra carrying burden. While the phone would be an all encompassing device, there would be major limitations. The first that comes to mind is battery life. Simply listening to music/podcasts/audiobooks for 10 hours would result in battery death for my current cell phone.  Trying to blog on a cell phone would be cumbersome, taking photos from the cell phone would be artistically limiting, reading books on the cell phone may result in going crazy, Etc.
Kindle: Kindle paperwhite – Up to 30 hours of reading life or 0.5 hours a day for 2 months.  I have over 100 books on my Kindle, and I'm looking forward to devouring some knowledge via the kindle.  Constantly finding new physical books of interest in South America, may or may not have been easy, but it feels great to have immediate access to dozens of books that I have always wanted to read.

Spot: Spot 3rd generation – Tracking device, for peace of mind for momma and protection in the case of emergency.  It will also allow me to have a constantly updating "track map".
Ipod: Ipod Nano 8 gig, panasonic headphones.  I chose the nano for the 24 hours + continuous music battery life.
Netbook: Lenovo ideapad – 10.1″ 1.6 ghz single core, 1 gb ram, 180 gig hardrive, 1.5 MP camera.  $25 on Ebay.  I put a lightweight Linux platform on my netbook, and despite the computers minimal hardware, it is running like a champion so far.  The computer weighs in at 2.2 lbs.   While it's alot to carry, I think the benefits of the full keyboard, and the digital home base will more than make up for it.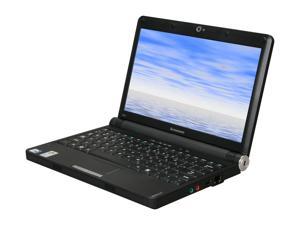 GPS: Garmin Etrex 20 – primarily for safety on long backpacking treks, also to coordinate with local maps when needed.

Cyclometer: Atom SL 5.0 cycling computer.  Odometer, altimeter, timer, clock, distance until arrival, etc..
Camera: Olympus PEN EPL1 digital micro 4/3 w/ 16gig SD.  I also bought a Pedco Ultrapod lightweight (4 oz) tripod.  I'm not much of a photographer just yet, but there will be plenty of time to learn and so many beautiful scenes to capture.  I paid ~$100 for this camera on Ebay.  It shoots HD video and is a great compromise between a full DSLR and a point and shoot.  I have been playing with it quite a bit, and I'm really impressed with it.
Extra Charge: Ativa IT Mobil Power Boost.. This little beauty will provide an extra charger for a cell phone or ipod when no other electricity is available.  This was given to me the day before departure by the lovely Danny and Melissa Parkinson!  THANKS!  It will, and has already, come in handy.
Odds and Ends: Assorted plugs and chargers, lithium batteries AAA (8) and lithium AA (4), US/SA power adapter.
This is alot of "stuff", no doubt; I may start paring down once I get out into the real world.